---
---
---
By Eli Eisenberg
---
---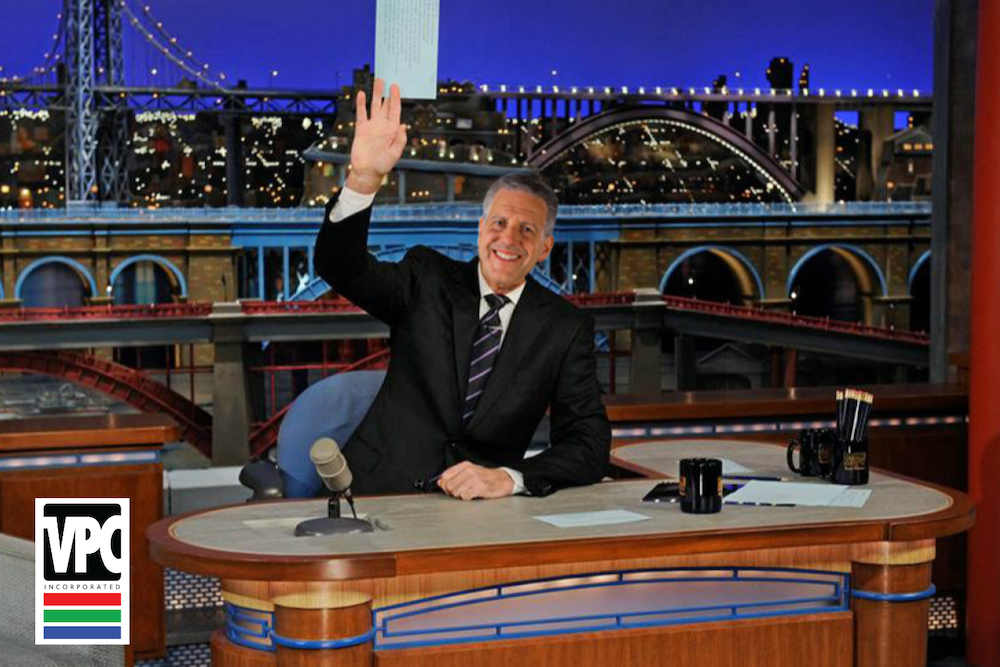 In our 30 years of producing events, the one thing that never changes is – change! There are always new trends in the event industry and it's our job to discern the ones that will excite audiences the most. Especially as 2022 brought the return of in-person events, we've seen demand grow for all things that can elevate the entire experience, especially if they're hybrid events.
All the events trends we've listed are geared toward a broader reach and connecting with multiple audiences. Furthermore, by utilizing more technology to engage audiences with, we get better data to measure an event's success. More importantly – it tells us what the audience wants for the next one. Finally, we noted that events with networking opportunities have become more valuable, especially if it gives attendees the ability to connect with each other beyond the event and with those they may not have met in person.
With people eager to gather again – especially in creatively driven ways – here are the top event trends for 2023 that we think are worth paying attention to:
Digital Invitations
Rather than a flat paper invite, digital invitations are a dynamic way to share event details. They literally go beyond the page as you include videos and interactive content that builds excitement and interest in the event. For example, guests can be invited with a personal video message and behind the scenes series leading up to the event day. More importantly, digital invites can be shared on multiple platforms allowing a wider range of guests to be invited and begin to connect with each other in advance as they announce their attendance online.
Rebirth Of Venues
After being shut down, venues have gotten a facelift as demand has returned for in person gatherings. Spaces that you might have frequented in the past have been modernized and refreshed for this next iteration of events. What is old is new again as stalwarts are ready to ensure audiences are not only comfortable, but delighted by the amenities, food, and experiences they can have on site. And as content becomes more pervasive in networking events, venues are rising to meet that expectation by having more 'grammable locations on site for guests to share and be seen at.
Mixed Reality
Mixed reality is about connecting virtual audiences to a live event by creating a unique engaging experience for them. This trend is about specifically reaching out and connecting directly with that audience so they feel seen, even as they're not in person. This element is a value add to any live streamed or televised event. It grabs and keeps the audience's attention. Beyond just entertainment, it can also be used to convey information or demonstrate a new product or feature. The unexpectedness for the virtual audience is especially critical to keep drawing them in and keep them excited throughout the event.
Hybrid Events
Hybrid…everyone's definition is different and they're all correct! Hybrid events are more accessible than ever with on-demand programming, livestream, and engagement with both the remote and in person audience. One upside to the pandemic, technology solutions have sped up making virtual more reliable and professional than how we started out. What's more, 72% of corporate sponsors are interested in participating in hybrid events – as long as they can reach BOTH audiences. Ultimately, engagement is key in connecting with in person and virtual audiences by considering all aspects of the experience to truly map out a hybrid experience. Details are what make or break a hybrid event, ensuring that the content matches what the audience expects across platforms. Know your audience, don't go hybrid for the sake of going hybrid.
In-Person Events
At the end of the day, the impact of an in-person event is what drives attendance. The biggest value drive is more time allotted for breaks to absorb content and networking – thinking about these moments is what should be a huge focal point of planning event content. This is what is bringing people together: the ability to learn and engage simultaneously. Not to mention, audiences are ready to have fun! There has been an uptick in photo booths and fun photo ops – all of which drive content. Its experiences that attract audiences by hosting in appealing destinations and adding time to enjoy that destination. Don't just bore your audience with hours sitting in one location. Think about delighting them while simultaneously giving them the industry development they're looking for.
In Conclusion
With the return of in-person events and the technological advancements for hybrid, being able to entertain and educate dual audiences is going to leverage your event's impact. Following these trends will ensure your audiences are always excited to attend.