---
---
---
By Taylor Crimmel
---
---
An easy way to improve your event is by creating a "wow moment". Wow moments are an exciting exclamation point that will captivate your audience. Here are a couple of examples that you could use at your next event.
Donation Counters
Donation Counters are a great way to spice up your fundraising. Having a visual representation of your goal can help everyone feel more invested, and more likely to invest.
People feel like they're a part of a team watching a thermometer rise. Having your name appear on the screen, sometimes next to the amount you donated, can be a big motivator for your potential donors.
Throughout your event the donations increase, and everyone's anticipation grows. As you get closer to your final goal, it encourages people to donate and help cross the finish line.
The electricity in the room when you hit your magic number makes your team, guests, and everyone involved feel part of a wow moment.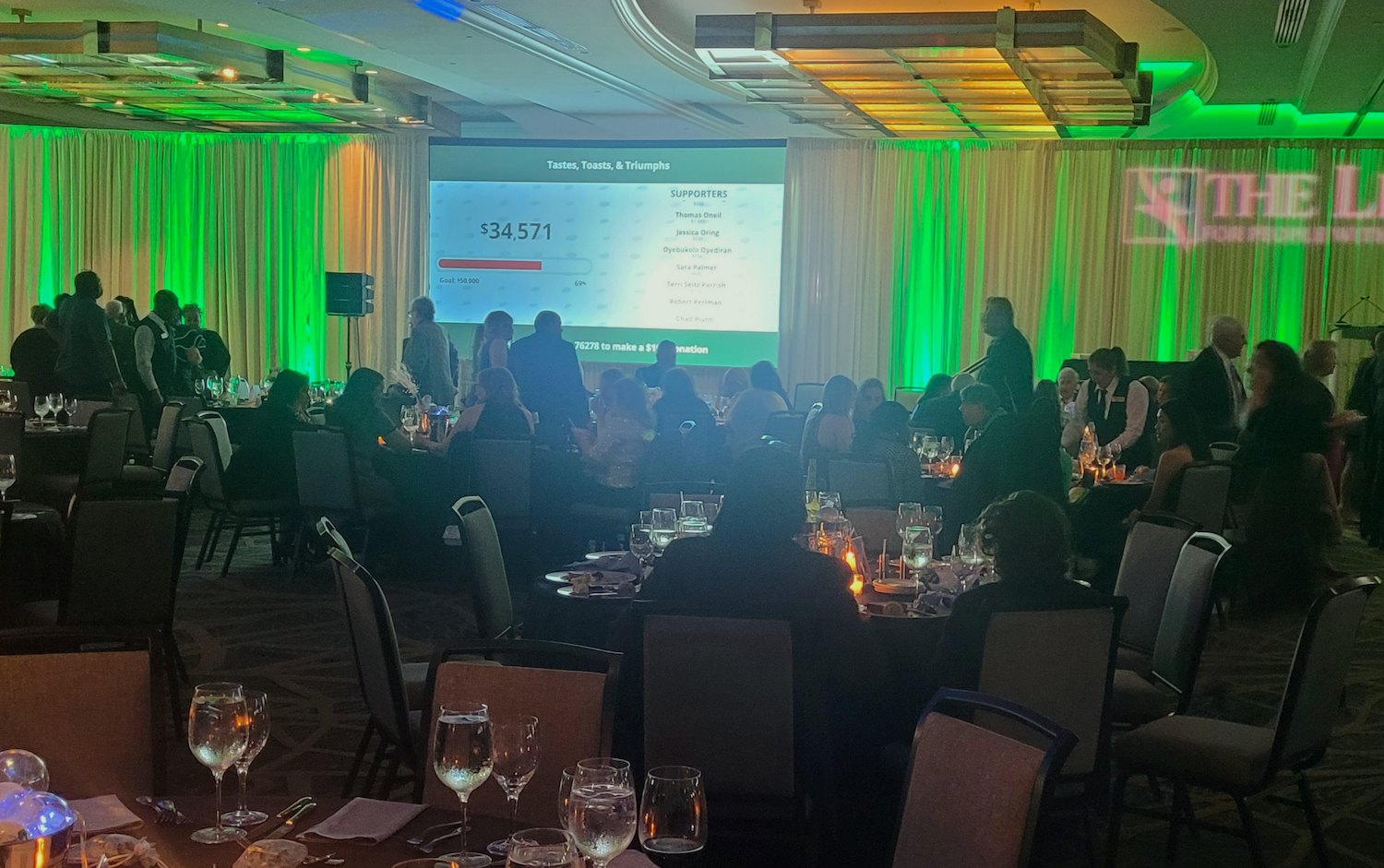 Guest Speaker
Guest Speakers can be an exciting addition that keeps people talking about your event. Whether they're planned, unannounced, or even remote they can be memorable.
Sometimes you can get a name so good that people will attend your event solely for seeing or having a chance to meet that person. It makes sense to attach them to your event information you send out to guests.
Springing a surprise guest can also impress your attendees. Maybe it's someone who supports your cause or a community member everyone will be excited to see. You can always tease that a special guest will be in attendance.
Even if your special guest can't make it in person, there are still ways to get them involved. Recording a message to be played during the event is an option. One of our favorites is having someone join from Zoom to speak and really create a wow moment.
Kabuki Drop
Kabuki drops are a special way to do a big reveal. They build suspense and work great with emphasizing branding or new spaces with your organization.
Building or room dedications are perfect times for a Kabuki drop. The signage created displaying the new name of the location can be greatly enhanced with the reveal.
Your team has created a new fundraising campaign for the upcoming year, and you've designed the perfect logo to reveal to your members at the kickoff event. Sounds like it's time for a Kabuki drop.
That wow moment when the curtain falls and everyone sees your creation for the first time will keep people talking about your event for weeks to come and build excitement for the future.
Donation Counters, Guest Speakers, and Kabuki Drops are all fun interactive ways to create wow moments that will captivate your audience everytime.